5 reasons to buy dried flowers
3 min read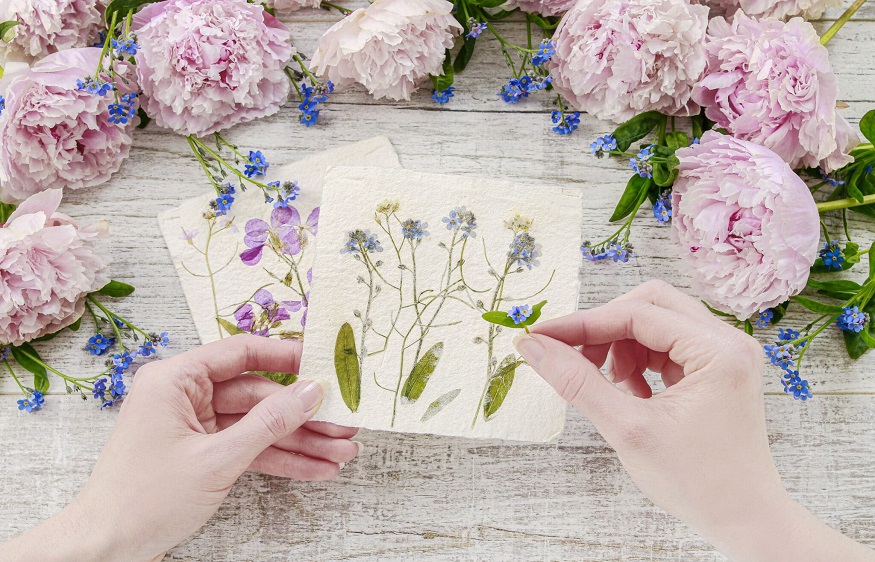 if you are one of those people who think that dried flowers are out of fashion and belong to the decoration of our grandmothers, get ready to change your mind. In recent years, the trend has come back in force on social networks where the "slow flower" is all the rage. You too can adopt the fashion for dried flowers thanks to our 5 excellent reasons.
1. Dried flowers are more economical
Fresh flowers can be (very) expensive! From 24€ for the first prices, a bouquet can seem like a small pleasure expense that we allow ourselves from time to time. But knowing that a bouquet of fresh flowers remains pretty for a week on average, the bill can quickly climb. If you buy one bouquet per week for 52 weeks, that's €1248 per year!
A dried bouquet of flowers is an investment that lasts up to 12 months ! From €35 for quality dried flowers, this represents a saving of €1,213 over one year to have a long-lasting flowery interior.
The cheap tip: for a bouquet of dried flowers that are 100% free and zero waste, you can dry your flowers yourself. Use a ready-made bouquet or pick your own flowers, and hang them by the stems in a dark room. They will dry in a few days.
2. Dried flowers are more environmentally friendly
Do you usually decorate your interiors with pretty floral arrangements? We agree, bouquets bring an incomparable decorative touch to an interior.
But all these pretty flowers that we buy from the florist or on the internet not only have a cost for our wallet (see previous point) but also for the planet. Often imported from Kenya (for roses), the Netherlands (for tulips) or even Japan (for peonies), they have a significant environmental impact . Especially if you renew your bouquets regularly.
If certain dried flowers also come from afar, they do not need to be renewed as regularly as fresh bouquets. The impact is therefore lower andwe reduce our carbon footprint while having fun and without compromising our decor.
3. Dried flowers are real decoration allies
Today, dried flowers no longer have the same look as those that sit on the sideboards of our darling grannies. Proof of this comeback of dried flowers? They invade the interiors of many trendy places in big cities: design hotels with perfectly Instagrammable decor have adopted them in no time, as have trendy restaurants that we frequent as much for the menu as to be seen there.
Forget your preconceived ideas, today dried flowers are more colorful than ever , and the bouquets skilfully composed by real artists in the field, skilfully play with texturesto achieve a vibrant, almost living result. Welcomed in pretty contemporary pots and vases, they bring a wild and natural side that go wonderfully with Scandinavian and bohemian decorations. Resolutely in tune with the times.
4. Dried flowers are easy to care for
Have you ever experienced the disappointment of coming home after a long day of work to find that your pretty bouquet, freshly bought or received as a gift, is all faded? With dried flowers, there's no need to water, change water, or prune stems! If you don't have a green thumb, this solution spares you the burden of caring for your flowers.
The only thing you will need to do to care for your dried flowers and keep them looking great longer is to dust them once in a while . Rather than taking out your feather duster which could get caught in your flowers and tear them off, opt for the cold hair dryer method at low power to blow off this unwelcome dust and restore all its shine to your bouquet. To avoid damaging them, it is recommended to handle them upside down.
5. Dried flowers fit into any room in the house
Do you want to green your dark , windowless rooms like your toilet or bathroom? Impossible to resort to fresh flowers or potted plants, which would live badly with the lack of light. Dried flowers are the perfect solution for those poorly lit corners of the house.
Bouquets of dried flowers come in all shapes: a few sprigs of chic minimalist style, in an XL bouquet in a giant vase placed on the ground, under a bell jar, in a herbarium or even hung upside down, the trend leaves plenty of room for your imagination.