Why Do People Choose to Live at North River Ranch?
3 min read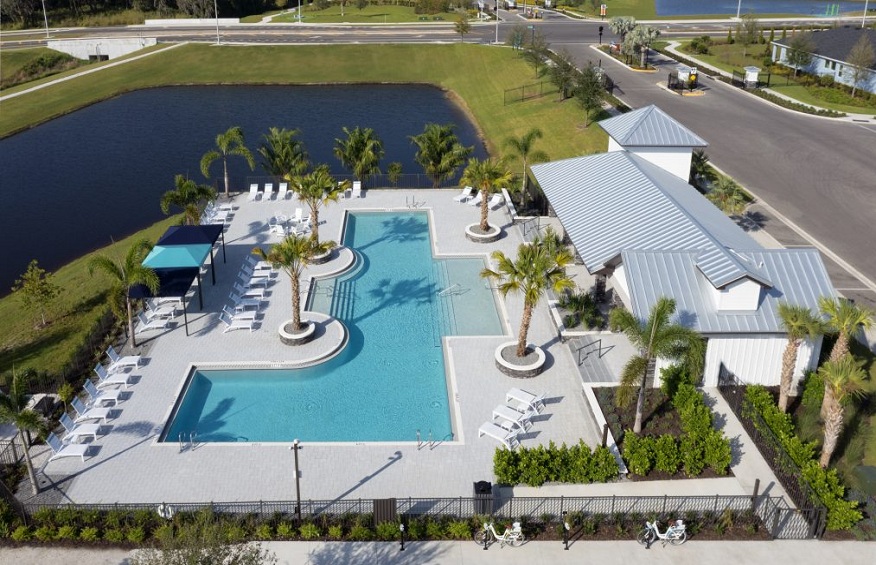 When considering a new place to move to, it is always helpful to understand more about why other people have chosen to live there. It is easy to see why North River Ranch attracts so much attention, but let's look a bit closer at the reasons why people have chosen to settle down here and make Parrish their forever home.
The Weather
Some people have told us that the weather was a driving factor in their move to Parrish, Florida since it is sunnier here than in many other parts of the United States. To make the most of the beautiful sunny weather here in this southern state, being in a good location is essential. Although you can always enjoy the sunshine from the comfort of your new home, people living at North River Ranch can also get to the local beaches and parks within minutes. Being able to fully enjoy the benefits of the sunny weather in Parrish is just one of the reasons why people choose to live here.
The Sense of Community
Humans are social creatures, and that's why here at North River Ranch, we think it's important to create opportunities for people to mix and mingle within their neighborhoods. This is one of the reasons why people have chosen to settle down in this new home community – they love the sense of connection that comes with living here. Community groups like the North River Ranch Wine Group are specifically singled out as being great opportunities to connect and make friends with many other friendly people who live here. Even outside of the groups within this new home community, you will have plenty of chances to meet new people as you wander around the neighborhood, check out the facilities, and begin to settle down here and get to know the locals.
The Views
As well as the views of nature in and around Parrish and the surrounding areas, many residents at North River Ranch have cited the views from their own homes as being among the reasons why they enjoy living here. For example, some residents say they enjoy looking at the view of the pool from the comfort of their new homes in Parrish. When you are not busy admiring the views within North River Ranch, you can travel further afield and check out Lake Parrish or Terra Ceia Preserve State Park. You can reach the coastal areas within 20 minutes by car, bringing even more beautiful views within your reach. If you enjoy nature and beautiful views, North River Ranch will not disappoint.
The Convenience
Living at North River Ranch means that you can be very close to your friends, family, and neighbors. Some residents enjoy living on the same street as their friends and having other people close by at all times. In fact, some people have chosen to live here after seeing the new homes of their friends and families and then deciding to follow suit. The amenities at North River Ranch, including fitness centers and games rooms, are among the popular features that add to the convenience of living here. Cities like Tampa are close by and can be accessed within 45 minutes if you are traveling by car.
Settling Down in a New Home in Parrish
You can explore a wide range of floor plans and new home options if you are thinking about settling down here at North River Ranch. You can invest in a new construction home in Parrish and work with the builders to ensure you get your ideal home in this community.