How to open a digital Current Account online?
3 min read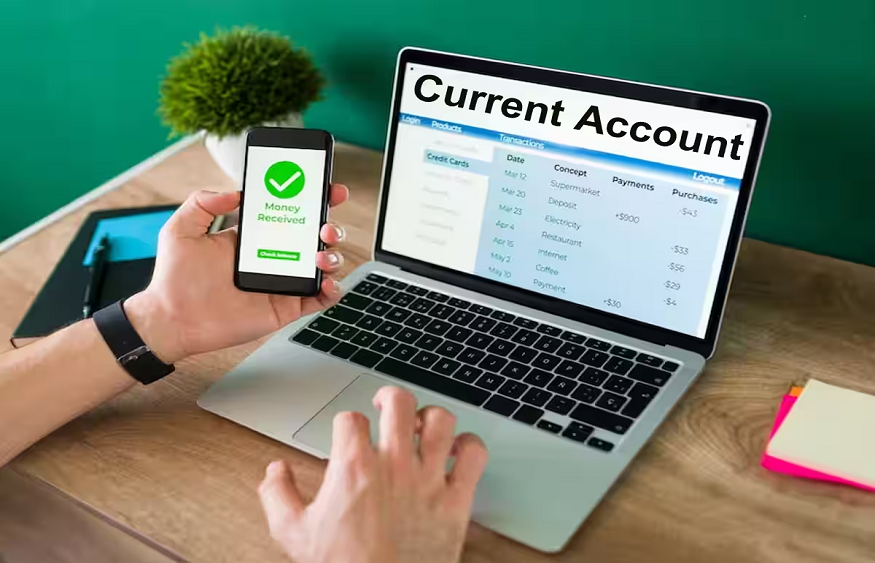 Do you remember the last time you visited a bank branch to open a Current Account? You probably had to wait, complete various forms, and present multiple documents in both original and photocopy formats, right? No need to deal with all that inconvenience anymore! Digital Current Accounts offer a hassle-free way to open your account through emails, SMS, and phone calls. Moreover, you can easily manage your account online without visiting a bank branch!
But that's not all; digital Current Account benefits are numerous. You get to save time and money on daily commutes to a bank branch. You can verify your identity through a live video call, making the process easy and secure. That's right! You can complete all your banking formalities with video KYC in a few minutes. Plus, you get access to simplified solutions for e-payments and added features for banking and financial services.
Given its importance to businesses and individuals, let's learn how to open a digital Current Account and experience banking in a whole new way.
Choose a bank
Select a bank that offers an online Current Account and comes with a user-friendly interface, robust security features, and services that hold value to you. Check out their Current Account requirements, documentation needed, perks and privileges, overdraft facility, transaction fee, and mobile banking services to manage your finances through smartphones.
Visit the bank's website or download its banking application
Make sure to download the mobile banking app from the official source to avoid any security risks. Now register yourself on the bank's website or mobile app and log in with your credentials. Look for the option that says "Open Current Account Online" or "Apply Now." Click on it, and you will be directed to the account opening page.
Select account type and features
Choose the type of digital Current Account you want to open. Different banks offer various types of Current Accounts tailored to different needs. Select the one that best suits your requirements, whether it's a basic Current Account or one with added features like overdraft facilities or a high transaction limit.
Verify your identity
Complete the Current Account online application form with your personal information, including name, address, email, and phone number. Upload your KYC and business documents, along with a photograph and signature. These documents help your bank verify your details.
Since you are opening a digital Current Account, most banks may offer the facility to schedule a live video call with their representative at a convenient time to complete video KYC. You will be asked to display your original documents during the video call to confirm their authenticity.
Finally, use your digital Current Account
After the registration and verification processes, your bank will send a confirmation message to your provided contact details. Follow the activation process to access your new digital Current Account. From then on, you can deposit money, transfer funds, pay bills, and access other online banking services.
Wrapping up
From saving time and money on physical visits to bank branches to enjoying the security and ease of video KYC, digital Current Accounts have revolutionised the way people handle finances.
However, it is equally important to understand the terms and conditions, fees, and associated services before opening a Current Account online. Prioritise banks that offer advanced security measures, 24/7 customer support, and an intuitive interface. With these basic considerations, a digital Current Account can save you time and provide you with efficient, accessible banking services.