Are Wireless Devices Better than Their Wired Counterparts
4 min read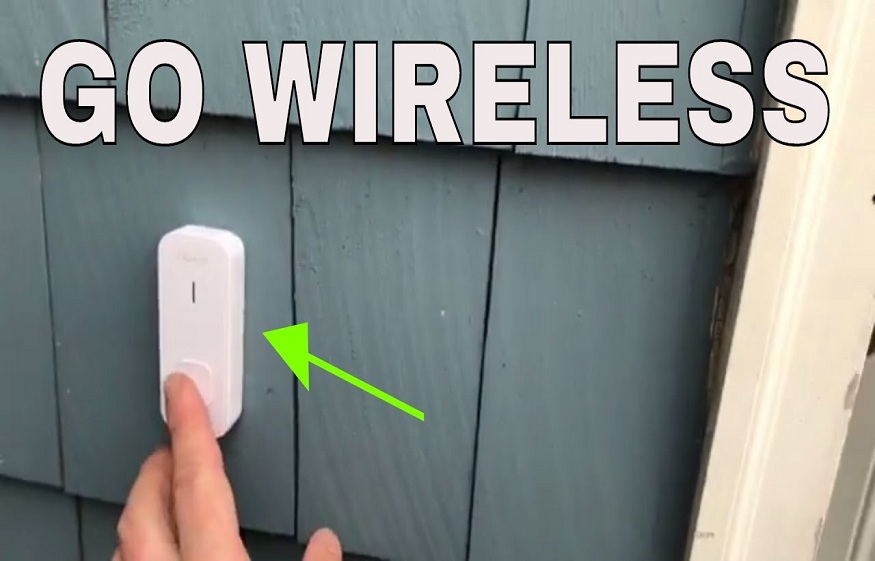 Wireless devices in general provide a hassle-free installation to users, as opposed to their wired counterparts. Having a wired device has its limitations but well, what doesn't? To answer the question of whether or not wireless devices are better than wired ones, you would have to understand a few factors because that may not always be the case.
Wireless devices are much more manageable sure, but that does not mean you should entirely disregard wired ones. There are certain devices and electronics that would essentially require wires and cables because the technology does not yet support wireless radio chips pre-installed into them.
Here's an easy example to explain. You would usually find that somewireless devices are cheaper than wired devices when it comes to pricing. Take a look at wireless doorbells for instance. The Google Nest Doorbell is one of the best smart doorbells in the market at present. Its wired version however is priced at $229, while the battery variant is priced at $179.99 – but they both include around the same features. That is precise because the technology to support the wired variant and extra accessories cost more than a mere radio chip installed in the wireless variant.
Factors to Take Into Account
When debating which variant is better than the other, there are certain factors one must consider
Flexibility
With flexibility comes a level of freedom. See how easy it is to make phone calls from our wireless mobile phones instead of using telephones like we used to back in the day. You can now move from one room to the next without being restricted to one spot in the kitchen or the living room.
Similarly, when it comes to using devices like wireless smart cameras, they make it easier for you to move the device around rather than mounting it in one spot. This means you can put the camera in the nursery while your baby sleeps and you're in the kitchen, or hide it in between shelves for surveillance purposes while you're away from home. It's much more flexible compared to a wired camera that gets mounted onto walls.
Installation and Costs
While wireless devices do not have any installation issues as such, wired devices do. Imagine having to set up an internet network in the office for over 50 employees. If you were to resort to using Ethernet cables at every work station, it would not only prove expensive but also take a while to get all the installations in place. Instead, you could place Wi-Fi routers with a greater coverage range that could also get the job done at a lower cost.The installation also requires you to fix your devices in place, thereby letting go of the flexibility factor.
Are Wired Devices Always Disadvantageous
From the sounds of it you may already think that wired devices are always problematic. But the thing is certain devices just cannot work with a battery, for instance like that of thermostats and sprinkler controllers. They are never battery-operated. You would find that they would require proper installation into a power outlet – and the process involves wires which is why it is always recommended to call in a professional to do the job.
In the same way it is always recommended that when installing smoke detectors, to get wired ones because those are much more efficient than battery ones. Battery operated smoke detectors function individually, but when it comes down to wired ones, when one alarm goes off they all do. That is why they are considered to be much safer and better.
In the same way a lot of kitchen appliances and television sets, as well as smart speakers require a cable connected to a power source, without which they cannot be powered. So not all wired devices come with limitations.
Wireless Devices That Have Wired Variants Equally As Good
Here is a list of some devices that we've put together that have wired and battery variants, each of which works equally as good as its counterpart.
1. Google Nest Doorbell
Wired – $229
Battery – $179.99
The Nest Doorbell is worth the investment for your home. Regardless of whether you purchase the wired or battery variant, they offer access to users from their smartphones via the Google Home mobile app. Through the app users can receive real time alerts, answer the doorbell even when they're away from home, and view the live video feed at any point!
2. Google Nest Cam
Wired – $99.99
Battery – $179.99
Similar to the Nest Doorbell, the Google Nest Cam is a much better option to opt for if you're looking to beef up your home security or even just watch over your kids or pets while you're away. The wired and battery variants both feature live video access from the Google Home app, and with a subscription to Nest Aware users can initiate facial recognition too.
With the battery variant it's easy to place the camera anywhere you want to unlike the wired one which requires a power source.
Conclusion
So to say that wireless devices are better than wired ones, one cannot give a definitive answer because though wireless devices bring about a level of convenience like no other, there are certain electronic devices that simply cannot do with a simple battery. You wouldn't ever find a refrigerator or a toaster that works on just a battery. High powered appliances will require higher amounts of continuous electricity in order to function, remember that.