Should I Remodel My Office?
3 min read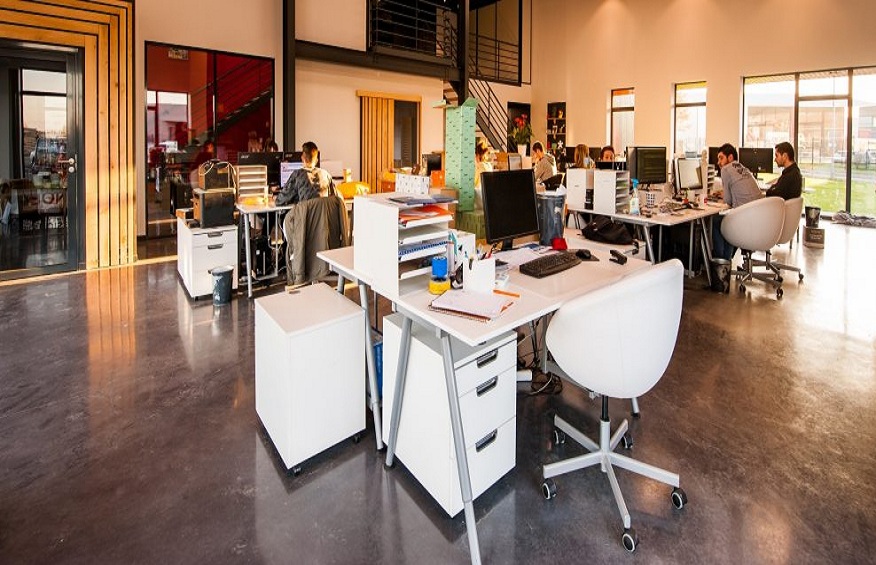 If you run a business in Los Angeles, there are several questions that may often arise in your mind. As you constantly think about ways to improve your business and upgrade your office space, it can feel like there are endless options to explore. An office remodel could bring many benefits to your business, and depending on what you want to achieve, it could help you to meet many of your desired objectives for the company and your employees.
If you are considering an office remodel in Los Angeles, here are some of the reasons why this might be a good decision for you and your business.
Make the Most of the Space You Have
Many businesses are not able to fully utilize the office space they have. This might be because they moved into a pre-existing office space and have tried to adapt to the space rather than adapt the space to the business. It could be because the business requirements or ways of working have changed, and the office furniture and layout have not changed at the same time. You may also have unwanted and old items in the office and areas that have become cluttered and messy. Whatever the reasons might be, if you feel like you are not making the most out of your office space, it could be time for an office remodel. Remodeling the office allows you to change the layout, upgrade the office furniture, create more storage space, and design something from the beginning that works for you and your teams.
Encourage Better Productivity From Your Teams
For many businesses, a productive and effective workforce is the foundation on which success can be built. An office remodel can help to make the jobs of your teams easier and more comfortable and thus improve and encourage productivity levels. For example, positioning the desks closer to natural lighting – or installing additional lights within the office – could enhance the way your teams are able to work in the space. If you host a lot of meetings with your teams, consider whether you need to change the layout to include more meeting rooms or add another conference room. Teams who need to work collaboratively throughout the week could benefit from more shared spaces or quiet spaces where they can break away into small groups.
Boost Morale in the Office
A big change in any business can bring about a renewed sense of morale and team spirit. Your teams are likely to look forward to an office remodel and may be keen to get involved with contributing to the design. Consider how you can ensure that your teams are brought along on this journey with you. For example, consult with your teams before making big decisions about an office remodel or new office furniture. Ask them what they would like to see in the new office space and whether there are certain features that would help them to carry out their roles more effectively. Communicate with your staff throughout the process and let them know about the timeline, planned layout, and any other factors that may impact them.
Time to Invest in an Office Remodel?
When you take a moment to assess your office surroundings and conclude that it's time for rejuvenation, you're stepping into a thrilling phase that can uplift numerous facets of your enterprise. Choosing the right office furniture installer is pivotal for such a transformation. Quality Installers in Los Angeles, CA, stands out as the perfect company to hire, ensuring you receive the expert assistance you require as you reinvent your office and invest in fresh office furniture for your establishment.