All You Need to Know About Types of Credit Score
4 min read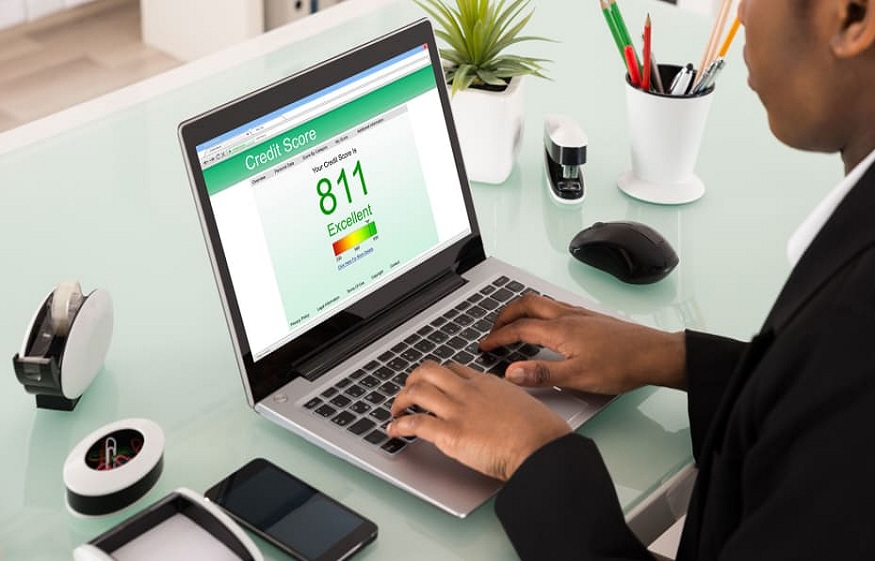 A strong credit system is one of the important parameters of a developed country. India has a number of systems to ensure safe and secured lending.Today, India has four major credit bureausthat all lenders report to. They update the bureau when a borrower avails a loan and shares the detailed loan journey. This information helps the credit bureaus create a unique credit profile of each individual. Based on the borrowing behavior, the credit bureau assigns a particular score to an individual. This score helps lending institutes analyze the risk associated with an applicant. So, whether you apply for a loan through a loan app or a conventional lender, your credit score plays an important role.
Today, you can avail a loan through a personal loan app in a few clicks. This has been made possible by the presence of credit bureaus that update the lenders about your credit behavior and assures them of your repayment capability.
What are the different types of credit scores?
India has four major credit bureaus and each one assigns a particular score.
TransUnion CIBIL and their CIBIL Score: Starting in the year 2000 as Credit Information Bureau of India Limited, was the first credit score reporting agency. It was later purchased by American Credit Reporting firm TransUnion to become TransUnion CIBIL. The company is still the most widely used by Indian lenders including the new-age loan apps.
CRIF High Mark Credit Information Services: This is generally known as the second most popular credit bureau in India and their score is called CRIF High Mark. This is a leader in terms of microfinance and is used by personal loan apps and fintech lenders. The company offers two kinds of credit scores. For businesses they offer the commercial credit score or a Business credit score. For individuals they offer personal credit score. The score is rated from 300 to 900.
Equifax is another company from United States that operates credit scoring activities in India. They are a joint venture between Equifax of United States and seven top financial institutions of India. The company offers scores for individuals known as Equifax score which ranges between 300 and 900.
Experian is the fourth credit reporting company in India. It was the first to start operations after the New Credit Information Companies (Regulatory) Act of 2005 was passed by the Parliament. The company offers both consumer reports as well as commercial reports. Experian Credit score is also offered between 300 and 900.
You must keep in mind that a personal loan app may consider one or more of these scores in order to make crucial lending decisions. Sometimes they may also take a mean or average score of two or more credit reporting agencies to arrive at their lending decisions. It is therefore very important for you to keep track of your credit scores from all these companies. All the credit reporting agencies allow you to check your credit score for free at least once a year. You must check one report from each company each quarter and report to the bureau in case you see any discrepancy.
The importance of credit score:
With financing becoming the new way of living, it has become more important than ever to keep a tab on your credit score. Be it a home loan, car loan, personal loan or a credit cards, these tools have become a very important part of our lives. Most people opt for financing to fulfill their needs and there is nothing wrong with it. But in order to manage your financing well, you must maintain a healthy credit score at all times.
Here are some of the reasons that make your credit score so important:
First and foremost, credit score is the very basis upon which a lender will decide if they want to lend you money or not. If your credit score is low then higher is the risk associated with your loan application. Thus, it increases your chances of loan rejection.Thus, it is very important for everyone to strive to maintain as high a credit score as possible.
Credit scores have an impact on how much you can borrow. People with higher credit scores have a very high chance of getting big ticket loans as opposed to people with low credit scores. The person with a high credit score is considered a low risk borrower. This ensures the lender of regular repayments of their loan amount along with the interest incurred.
Credit score impacts the interest at which you can avail the loan. If you have a high credit score, then you can negotiate with the lender for a lower interest rate. They would be more open to offer you the loan at better terms, since the risk associated with your profile is low. But if your credit score is poor then the lenders may either reject your loan application or offer you loans at high interest rates. They may also offer you limited features and high charges on your loan.
Conclusion
In India, there are mainly four types of credit scores and you must know these scores to be able to make sound financial decisions. Remember, that credit score is inversely proportional to interest rates and processing fees charged by the lenders. The higher is the credit score the lower interest rate and processing charges will be levied on them by the lenders!